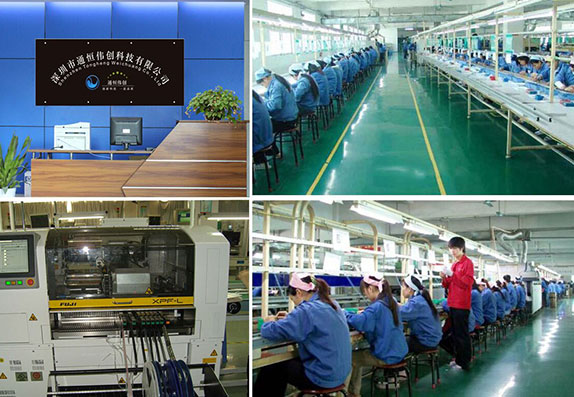 公司简介
Shenzhen Tong Heng Wei Chong Technology Co., Ltd. (hereinafter referred to as "Tong Heng Wei Chong") is a focus on wireless communications equipment brand manufacturers, we are scientific research, design, production, system integration and sales of high-tech enterprises , But also one of the earliest professionals in the field of wireless Internet access equipment in China.
At the same time, we attach great importance to the common development of employees and the company, from top to bottom follow the "truth-seeking, progressive, rigorous and united" approach, and constantly blaze new trails and progress. In the course of its development, the company constantly exchanges and cooperates with many scientific research institutes both at home and abroad. The ability to design, produce and improve projects has rapidly risen and its scale has been continuously expanding.
With many years of professional and technical research and development and accumulation, we have a rapid rise in the communications field. Relying on technology and development, continue to provide high-quality customer communications products, is our constant pursuit. Based on the advanced technology at home and abroad, through the complete and scientific management, we have successfully developed a variety of chip processing technology.
The company integrated high-quality resources in the field of global communications, the use of world-class 3G chip, followed by Qualcomm Qualcomm, Full Technology Marvell, British Core Si Rui Icera, MediaTek Taiwan MTK, Taiwan VIA VIA, China Datang Leadcore core chip as a product to form a strong Of the force, so Tong Heng Wei in research and development of technical strength, product innovation, and product control capabilities has always been in the industry-leading position. Through Heng Wei Chong committed to a variety of innovations, including utility models, appearance patents, software copyright and so on. Products covered 3G wireless network card (EVDO, WCDMA) two series, wireless routers, modules and so on.
Tong Wei Heng Chong has three main business markets: on the one hand and the domestic provinces and cities agents Xinxin brand products sales agency cooperation; the other hand with foreign trade companies and computer peripherals manufacturers (such as tablet PC manufacturers, handset manufacturers, etc.) cooperation , For OEM processing production, export overseas markets. At present, 60% of our products are exported to overseas; as well as the proprietary products of Xinxin branded products, including e-commerce channels such as Tmall, Jingdong outlets and micro-stores.
Since the establishment of the company, we have developed step by step based on the business promotion concept of "strategy first, business success and management oriented" and become the most extensive and influential enterprise in the Pearl River Delta. Through constant technology as the core Hengwei, depending on the quality of life and customer-God, long-term customers with low prices, high-quality, beautiful appearance of the controlled products and meticulous sales and after-sales service. Over the years the company's integrity, strength and quality of products has been widely recognized by the industry.